The St. Louis Public Library's Artist Spotlight highlights the work of professional local artists who are making an impact on the St. Louis community.
Selected artists and their work will be featured online for two months, by invitation only.
Featured Artist: EVAN AND STACEY SMITH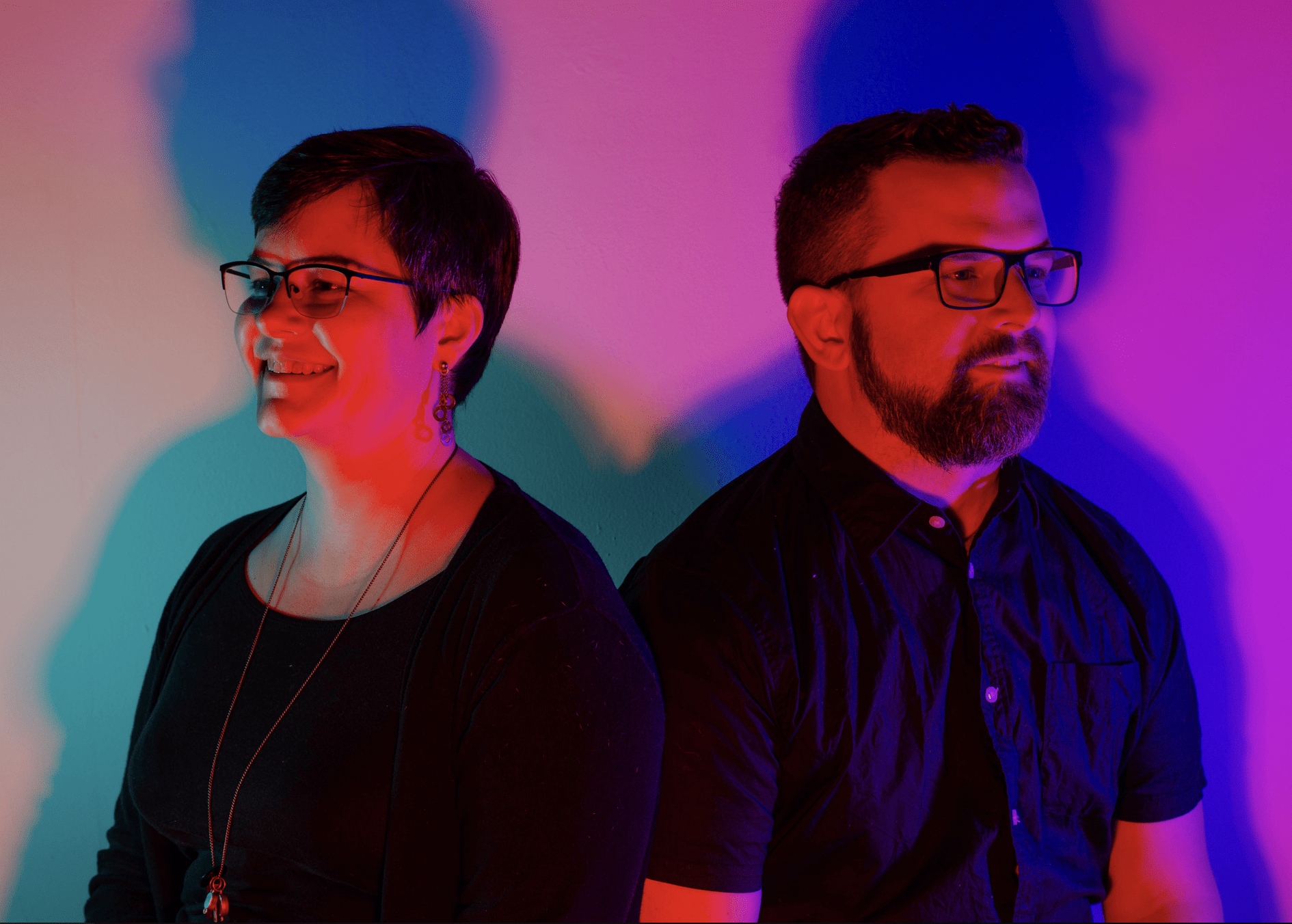 Working as an artistic duo since 2017, Evan and Stacey combine their different backgrounds of art and science to create artwork that represents and explores their personal stories while leaving room for viewers' own experiences.
Evan's career in the arts started in 2007 when he discovered a passion for drawing and painting. Initially self-taught, he then studied drawing and painting privately prior to beginning his academic career in art at St. Louis Community College, continuing into a Bachelor of Fine Arts at Webster University, where he worked closely with his professors to learn 3D Printing, CNC Machining, and other fabrication practices. Evan is currently finishing his Master of Fine Arts at Southern Illinois University Edwardsville, graduating in May 2023.
Meanwhile, Stacey studied Civil Engineering and now works as a project manager for roadway design and construction in the St. Louis area.
In 2017, Evan began an artistic collaboration with Stacey to pursue more complex technologies and concepts. Stacey's experience as an engineer brought new expertise to enhance the sculptural works and installations he
was creating. This partnership has led to several exhibitions and shown them the power of a collaborative process.
Evan and Stacey transform galleries into welcoming spaces that create opportunities for viewers to access childhood memories or consider what makes a space sacred. In their newest work the duo utilize playground structures commonly associated with parks to explore childhood through an adult lens. They live and work in St. Louis, Missouri.