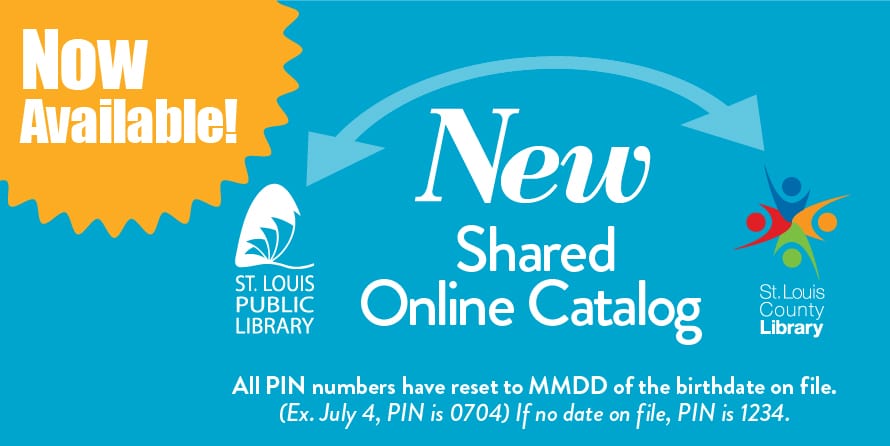 Thank you for your patience during our software upgrade!
Our new shared integrated library system (ILS) with St. Louis County Library, providing library cardholders access to nearly 5 million items, is now available!
To get started, SLPL cardholders can log into their accounts through our website. Customers will need to use a new PIN for their first login. All PIN numbers have been reset to MMDD of the birthdate on file. For example, if your birthdate is July 4, your PIN is 0704. The PIN number was reset to 1234 for customer records that do not have a birthdate on file. Once cardholders have successfully logged in, they may personalize their PIN once again.

This is a historic moment for the two library systems. The new ILS allows customers from both library systems to access nearly 5 million items, making library materials more convenient and accessible for both St. Louis City and County residents. SLPL customers can seamlessly view, request, receive and check out material from either system by viewing our catalog.
Using the shared catalog, customers can place holds on any item and have them delivered to their library of choice. Customers will be able to use their current library card to access items from both systems; they will not need to obtain a new library card.