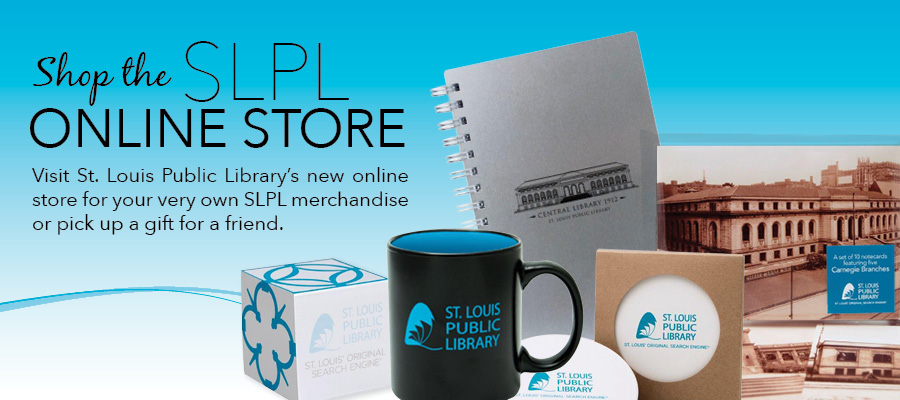 St. Louis Public Library's online store is open!
The site, https://squareup.com/store/SLPL, features several items—a coffee mug, notebook, notecards, stone coasters and more—each of these items are unique and special to the Library.
Show your SLPL support, be an ambassador for the Library and feel proud being a part of the SLPL community by picking up your very own SLPL merchandise or a gift for a friend.
Thank you for showing your pride in SLPL.