St. Louis Public Library offers several downloadable and digital materials to enhance the electronic library experience. With a valid library card, you have the option to download eBooks, eAudiobooks, movies, television episodes, magazines, comics, and music. The number of items we offer increases daily – check often for new titles!
---

Hoopla offers over 200,000 eAudiobooks. movies, television episodes and music albums available for download. All items are available for instantaneous download; there are no hold lists, which means no waiting for your favorite materials. With your library card you'll receive ten Hoopla checkouts per month.

Overdrive, SLPL's original downloadable provider, offers access to thousands of downloadable eBooks, eAudiobooks and eMagazines. Every book lover is sure to find an enjoyable title, available for download to the device of their choice, 24 hours a day, seven days a week.

Freegal Music service offers free music and music videos for streaming and download. Each day you can stream five hours of music, and each week you receive five credits to download from a collection containing over 13 million songs and 1,000 music videos, from over a hundred genres of music, by more than fifty record labels. Best of all, there are no due dates and the downloads never expire; the files are yours to keep! You can stream and download music on your computer (no special software required) and with the Freegal mobile app (developed for Apple and Android users).

TumbleBooks are animated, talking picture books which teach kids the joy of reading in a format they'll love. TumbleBooks are created by taking existing picture books, adding animation, sound, music and narration to produce an electronic picture book which you can read, or have read to you. TBL also includes National Geographic videos and games. With a school license, teachers and students have access to the Common Core Portal, quizzes and teacher materials/lesson plans!

Project Gutenberg is a volunteer effort to archive and digitize cultural works. It was founded in 1971, and is the oldest digital library. Most of the items in its collection are full texts of public domain books. The project tries to make these materials as free as possible, in long-lasting, open formats that can be used on almost any computer. St. Louis Public Library has made Project Gutenberg titles available through its catalog, where you can directly download them to your computer or mobile device.
, opens a new window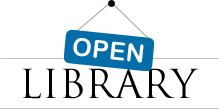 Similar to Project Gutenberg, Open Library provides access to digitized materials, most of which are from the public domain. St. Louis Public Library has made Open Library titles available through its catalog, where you can directly download them to your computer or mobile device.
, opens a new window