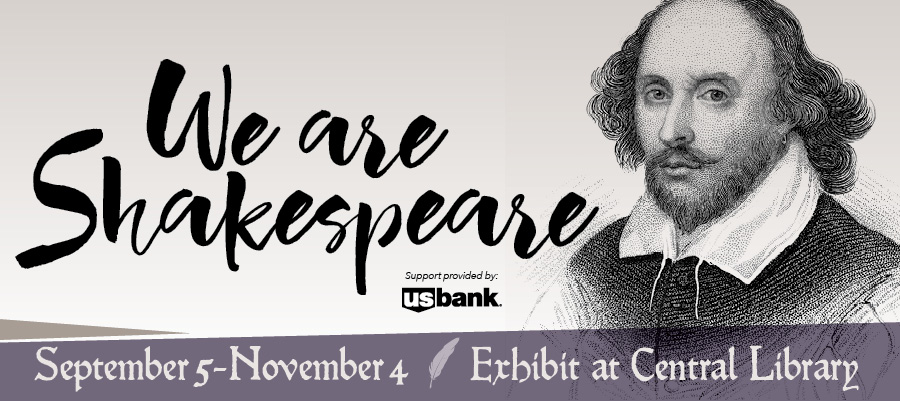 St. Louis Public Library's "We are Shakespeare" exhibit runs through Nov. 4 at Central Library, 1301 Olive Street.
Celebrate the Bard with a witty exhibit that kicks the dust off the pages and brings his work to life.
The interactive exhibit consists of hands-on displays and activities, as well as stunning visual and print materials from the SLPL's collection.
Exhibit features include:
Character wall mural
An Oracle wheel
Period costumes
Insult battle
Mock sword fighting
Poet tree
The exhibit is free and open to the public, Monday through Thursday from 10 a.m. to 8:30 p.m. and Friday and Saturday from 10 a.m. to 5:30 p.m.  "We are Shakespeare" runs through November 4. The exhibit is made possible by the generous support from U.S. Bank.