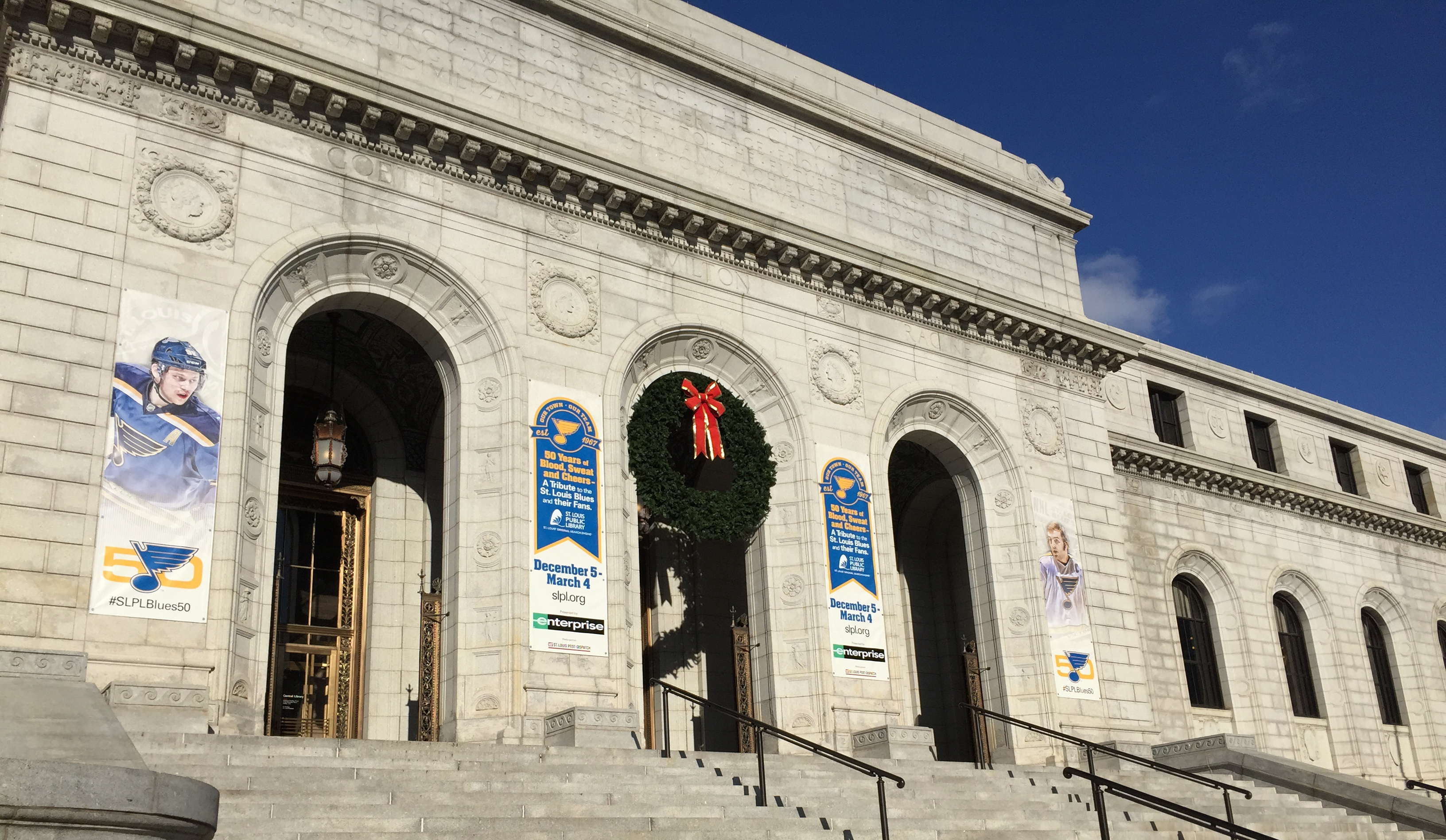 For the past five decades St. Louis Blues fans have stayed true, through extreme highs and heartbreaking lows, moments of glory and feelings of disappointment. Fans have continued to bleed blue, proving that the decision to bring hockey to St. Louis all those years ago was the start of something wonderful.
Since the early days, when attending a hockey game was an occasion worthy of dressing up and dining on real china at the Arena Club or last night when the seats were filled with passionate believers dressed in their favorite player's jersey and faces painted blue to support the team, it has always been the Blues they loved and cheered for, the kings of the rink they have called their own for decades.
It doesn't matter if you're breathing the cool air from the ice inside Scottrade Center or cheering with friends at your favorite sports bar or just waving a rally towel from your sofa—Blues fans will watch the team they love.
Visit Central Library's newest exhibit "50 Years of Blood, Sweat and Cheers—A Tribute to the St. Louis Blues and their Fans." The exhibit runs December 5 through March 4.
Share your Blues memories with us on social media using the hashtag #SLPLBlues50 or send an email to editor@slpl.org.