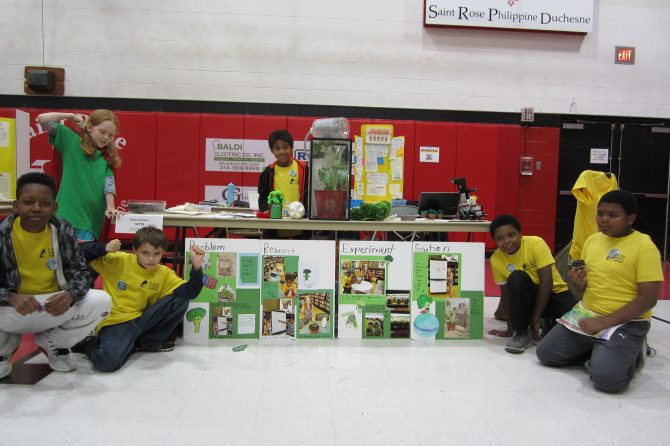 St. Louis Public Library's FIRST LEGO League team, the Master Builders, celebrated their second year by winning the Champion's Award.
The team now advances to the Eastern Missouri Championship in January at St. Louis Community College - Florissant Valley.
The team is made up of eight members ranging in age from 10-12. Several of the team members developed an interest in robotics after they attended a St. Louis Public Library summer camp. 
The FIRST LEGO League is a nonprofit organization that promotes STEM concepts along with critical thinking, creativity and teamwork. Every year they coordinate teams from around the world to compete in a robotics tournament and present a solution to a "real-world" problem.
The 2018 theme was Into Orbit. Teams had to evaluate a problem that astronauts have in space and present a solution. Teams also receive a LEGO challenge course where they program their LEGO Mindstorm EV3 robot to complete different missions autonomously. 
Each Saturday, from August through December, the Master Builders met at Central Library to figure out how to grow broccoli in space and program their robot named Emmett. 
The heart of the FIRST LEGO League organization highlights two primary core values. The first is "Coopertition," which combines competition and cooperation so teams assist each other even though they are competitors. The other core value is "Gracious Professionalism," which promotes good sportsmanship by showing respect and integrity to others.  
Teams are empowered to work together, share their knowledge and build STEM skills while still having fun. 
The Master Builders would not have gotten far without funding from SLPL's Digital Library Services and a grant from the Monsanto Fund. 
Veteran FIRST LEGO League coaches Kim and Robert Sanders led the team, providing invaluable insight and mentorship along with Central Library Youth Services staff.