The St. Louis Public Library Foundation hosts a variety of events throughout the year to raise funds and build awareness of our wonderful Library, and we would love for you to join us!
2017 Stranger Than Fiction:
When Words Collide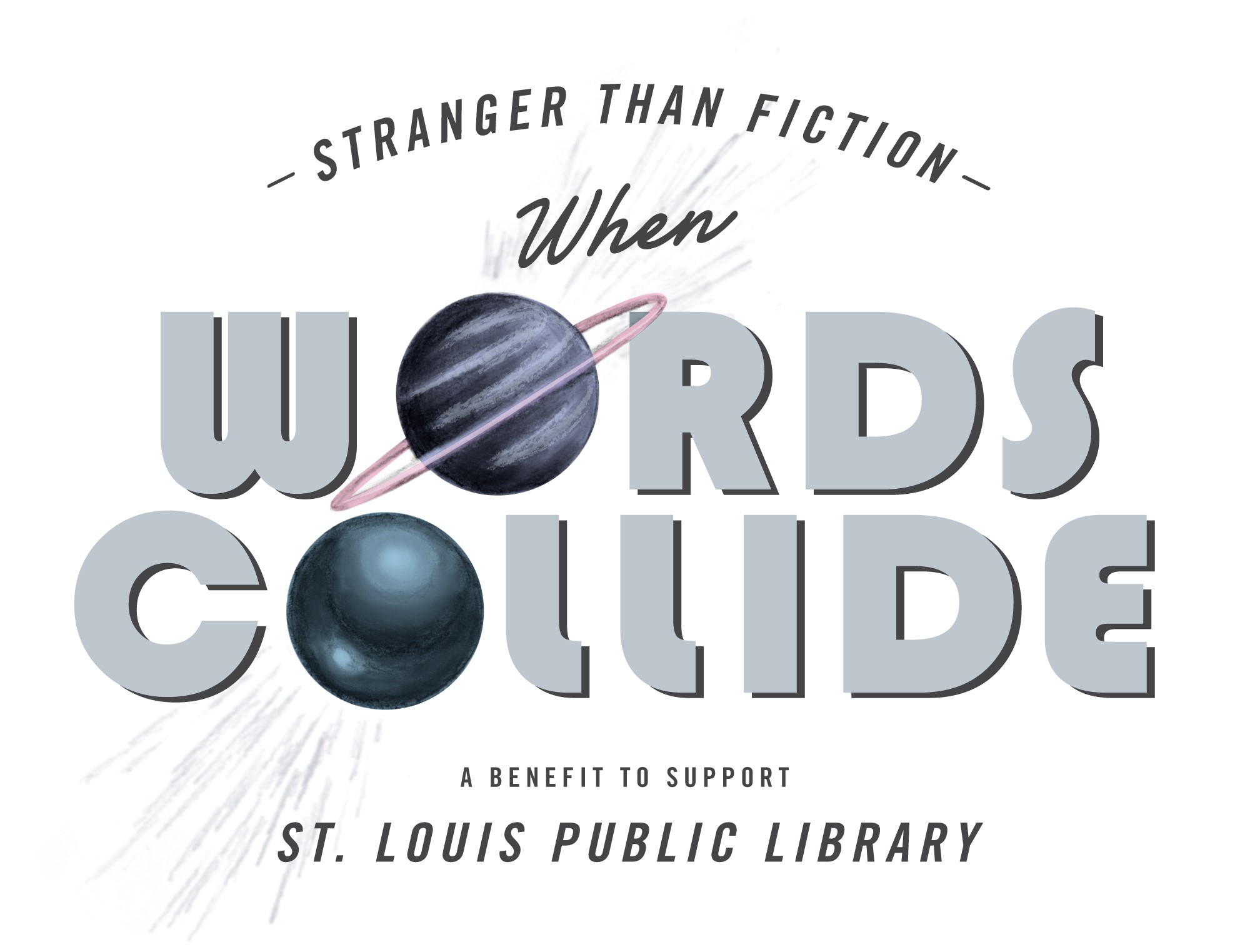 Grab your raygun and favorite cyborg and join us for a night of food, drink, dancing, and literary amusement celebrating the Golden Age of Science Fiction.
Event Chairs
Megan and Tom Wall / Erica and Bryan Willert
Date:              Saturday, November 18, 2017
Time:              7:30 – 10:30 p.m.
Where:           Central Library, 1301 Olive Street, St. Louis, MO 63103
Tickets:          $200
Stranger Than Fiction: When Words Collide!  Event Committee
Catherine and Matthew Aplington
David A. Blanton III
Catherine and David Brown
Lisa and Tom Carnahan
Katheryn B. Davis and Michael Fenwick
Sarah J. Davis
Yvette and John Dubinsky
Karelia Rajagopal and Patrick Eckelkamp
Carolyn and Kevin Farrell
Alison and John Ferring
Jenni and Richard Gemberling
Barbara Bushman Goodman
Jan and Ron Greenberg
Jessy and Scott Hancock
Judy and Harvey Harris
Jeff Kapfer
Anne Leners and Dr. Daniel Cook
Mai McLaughlin
Jill and Larry Otto
Meghan Putnam
Sue and Joe Rechter
Janet and Lee Rodgers
Ellen Sherberg and Dr. Jerry Rosenblum
Lucinda and Dr. Paul Santiago
Susan and Paul Sauer
Keith Savage
Ulrike and Tom Schlafly
Laura and Paul Shaughnessy
David Sweeney
Pam and Greg Trapp
Nathan Underhill
Laura and Matt Villa
Ted Wight
Sydney Loughran Wolf and Andreas Wolf
Erin and John Wright
Phyllis J. Young
For sponsor information, contact Liz Reeves at ereeves@slplfoundation.org or 314-340-2403.