With an eCard, you gain immediate 24/7 access to St. Louis Public Library's online services: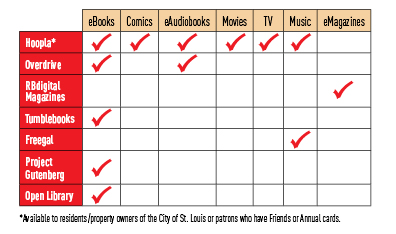 Complete the online application below to get your eCard number now. eCard can be used for two years. If you already have a St. Louis Public Library card, you do not need an eCard. Your current Library card number can be used to access online resources and place holds. Log into your account here.
If you would like to check out physical materials, simply go to the nearest SLPL location with a photo ID and present your eCard number to a staff member to be issued a Library card with checkout privileges.