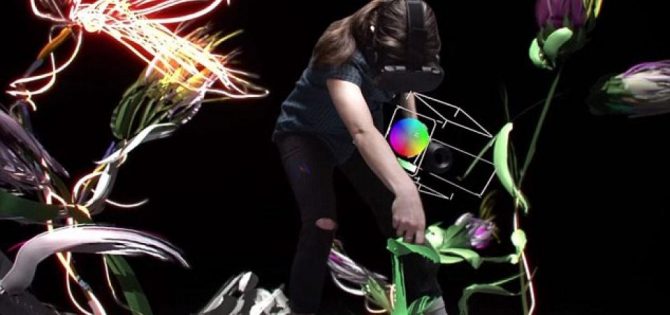 Creative Experience launched virtual reality programming at St. Louis Public Library last fall. Since then, patrons at all 17 branches have had the opportunity to try out the library's HTC-Vive headset, playing games and visiting virtual locations in The Lab. (Check out these blog posts for more details: Virtual Reality Sneak Peek and Virtual Reality Programming Expands.) Creative Experience also offered special virtual reality programming for Hip Hop Appreciation Week.
This summer Creative Experience returns to regional branches, offering patrons a chance to try the immersive,   3-D painting program Google Tiltbrush.
Join Creative Experience for Virtual Creativity on Thursday afternoons this summer:
June 1st, 3-6 PM: Schlafly Branch
June 15th, 3-6 PM: Buder Branch
June 29th, 3-6 PM: Central Library, Creative Experience
July 6th, 3-6 PM: Carpenter Branch
July 20th, 3-6 PM: Julia Davis Branch
With Google Tiltbrush, you can save videos and images of your creations. Check out a couple from our first event at Schlafly below! Keep in mind that these are flattened representations of the very immersive 3-D environments you experience inside the googles!