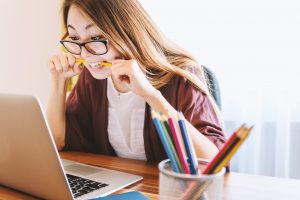 Are you starting a small business and aren't sure what the legal requirements are? Maybe you're not sure how to create a sales plan or figure out how to make a savings plan for your business. If you're feeling a little stuck (or overwhelmed), there's help out there!  The United States Small Business Administration (SBA) has a Learning Center filled with online courses that are concise and informative, don't require much time to complete, and are free!  There's also no need to figure out if a class fits into your busy schedule, as all of these courses are online and may be completed whenever works best for you.  Many courses are around 30 minutes and have accompanying course transcripts and worksheets.
Visit the SBA's Learning Center to learn more and to take courses.  Whether it is starting, managing or growing your business, the US SBA has you covered!
To learn more about what the SBA offers, please visit www.sba.gov --- or ask any of our friendly staff to get you started on finding information and assistance on this site.