There is a fairly easy way to search in WorldCat.org for newspapers associated with a particular American city or county.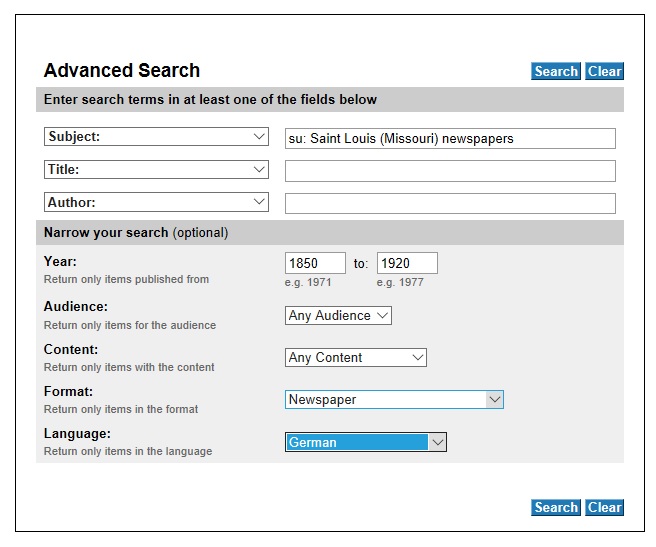 To begin, select Advanced Search.
 
In the drop-down menu, change Keyword to Subject.
 
Enter your search terms in the following manner (depending on whether you are searching for newspapers affiliated with a city or a county).
 
su:Saint Louis (Missouri) newspapers
 
su:Saint Louis County (Missouri) newspapers
 
In Year, enter the range of years of interest, e.g., 1880 to 1920.
 
In Format, select Newspaper.
 
You may also select for Language if desired. Language selection is advisable if you are researching persons who were not native English speakers.
 
When you first begin searching in WorldCat.org, you will be asked to Enter Your Location. If you enter 63103, St. Louis Public Library will be the first institution listed in your search results (if we own that newspaper).