NPR just announced that the color purple, specifically Ultra Violet, has been designated as the Color of 2018 by the Pantone Color Institute, a company which forecasts global color trends through scientific consideration and trend analysis. Annually, Pantone's color experts comb the world looking for new color influences, scrutinizing the entertainment industry and films in production, traveling art collections and new artists, fashion, all areas of design, popular travel destinations, as well as new lifestyles, playstyles, and socio-economic conditions. Influences may also stem from new technologies, materials, textures, and effects that impact color, relevant social media platforms, and even up-coming sporting events that capture worldwide attention.
Most of us equate purple with luxury and power, or artistic expression and spiritual reflection, as opposed to scientific evaluation and controlled influence. There are so many popular cultural references that come to mind with the color purple…What is your experience on the purple spectrum?
Nothing like getting the creative juices flowing! Literature is among the arts influenced by the color purple. The following represent some of the adult fiction offerings at the Center for the Reader:
The lives of two black women are put into a jolting and revealing perspective in The Color Purple. Sisters Nettie and Celie are separated from one another as young girls, Celie to become the child bride and wife to a widower, and Nettie to be taken by a black family to Africa as a missionary. Celie's marriage is a harsh and poverty-stricken arrangement, and she is sustained only by a series of trusting letters she addresses to God and to her sister. But eventually even this unhappy marriage proves to be a blessing, as it introduces Celie to a woman with whom she can find love and security. When Nattie returns after a 30-year absence, the sisters' bond is once more made whole in a magical and moving climax, enhanced by Walker's exceptionally eloquent writing. (Booklist)
Fifteen-year-old Kambili and her older brother, Jaja, live a regal life in impoverished Nigeria. Their father is a very powerful man who owns many factories, lavishes money on his church and the local schools, and publishes a newspaper that is outspokenly critical of the country's repressive regime. But their marble palace often feels like a prison because the children are terrified of their father's temper; at home, he is a religious tyrant who exerts a fanatical control over their schedules and often beats their mother. They are overjoyed when their father unexpectedly allows them to visit his sister, Ifeoma, whose three children are quick to laugh, engage in vehement discussions, and pitch in to help the family cope with food and petrol shortages. Kambili, who is almost rendered mute in the presence of her boisterous cousins, slowly starts to open up. Purple Hibiscus is an impressive first novel is redolent in its depiction of the Nigerian countryside and generates a palpable narrative tension over what's to become of Kambili and Jaja's newfound sense of freedom. (Booklist)
When a soldier with a troubled past and a struggling songwriter agree to a marriage of convenience for the military benefits, neither expects much after saying "I do." Then tragedy strikes, and the line between what's real and what's pretend begins to blur in this smart and surprising romance in Purple Hearts. Cassie Salazar and Luke Morrow couldn't be more different. Sharp-witted Cassie works nights at a bar in Austin, Texas to make ends meet while pursuing her dream of becoming a singer/songwriter. Luke is an Army trainee, about to ship out for duty, who finds comfort in the unswerving discipline of service. But a chance encounter at Cassie's bar changes the course of both their lives. Cassie is drowning in medical bills after being diagnosed with diabetes. When she runs into her old friend Frankie, now enlisted in the Army, she proposes a deal: she'll marry him in exchange for better medical insurance and they can split the increased paycheck that comes with having a "family." When Frankie declines, his attractive but frustratingly intense friend Luke volunteers to marry Cassie instead. What she doesn't know is that he has desperate reasons of his own to get married. (Goodreads)
The president's nominee for the post of director of the Central Intelligence Agency runs mysteriously afoul of one senator as the confirmation hearings are about to begin. With help from within the agency, the senator's aide is gathering bits of damaging information that could derail the nomination of Joshua Bennett. Why? Not even Bennett, the current deputy DCI, can find out; so a group of retired spooks who admire Bennett dust off their tradecraft and take to the field to see that the venerable ritual of senatorial advice and consent remains true to its intent. Even in the age of C-SPAN, the Drudge Report, and 24-hour news networks, Lehrer's insights into the way Washington actually works will inform and entertain in the Purple Dots. Business Washington-style is all about agendas: a judgeship in Texas, water in New Mexico, parking privileges in the District. Written by a less astute observer of national politics, this novel could have been a funny but cartoonish satire, but Lehrer knows that true players in Washington politics are neither purely good nor wholly evil, neither rabid ideologues nor complete crooks. None of Lehrer's cast is perfect, and none is perfectly hateful. It's a good thing for us to know, and the lesson is packaged in an engaging, entertaining tale. (Booklist)
Moody tackles many dark themes in Purple America involving the pollution of the body, spirit, and environment, but he does so in prose that is so powerful and moving that reading his novel becomes a transfixing rather than a depressing experience. Melancholy alcoholic Hex Raitliffe has been summoned home by his invalid mother, Billie, the victim of a raging neurological disorder that has left her body paralyzed and her speech garbled. She has been abandoned by her second husband, Lou Sloane, the manager of a nuclear power plant. Lou has left Billie, not because she daily faces some grave new insult to her health, but because he cannot bear the fact that she has given up all hope. Hex, a trust-fund baby and a neglectful son, struggles mightily, if ineffectually, to rise to the challenge of caring for his mother and to talk her out of her request for help in killing herself. Over the course of an incendiary weekend, he works himself into a drunken fever, picks up a woman he used to have a crush on, confronts his stepfather, and, finally, disastrously, attempts to fulfill his mother's request. (Booklist)
          When I am an old woman I shall wear purple
           With a red hat that doesn't go, and doesn't suit me,
           And I shall spend my pension
           on brandy and summer gloves
           And satin sandals,
           and say we've no money for butter.
           I shall sit down on the pavement when I am tired,
           And gobble up samples in shops and press alarm bells,
           And run my stick along the public railings,
           And make up for the sobriety of my youth.
           I shall go out in my slippers in the rain
           And pick the flowers in other people's gardens,
           And learn to spit.
           You can wear terrible shirts and grow more fat,
           And eat three pounds of sausages at a go,
           Or only bread and pickle for a week,
           And hoard pens and pencils and beer mats
           and things in boxes.
           But now we must have clothes that keep us dry,
           And pay our rent and not swear in the street,
           And set a good example for the children.
           We will have friends to dinner and read the papers.
           But maybe I ought to practice a little now?
           So people who know me
           are not too shocked and surprised,
           When suddenly I am old
           and start to wear purple!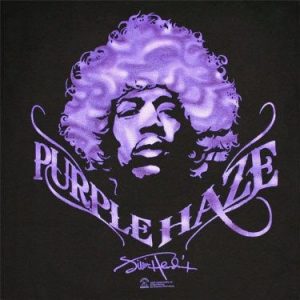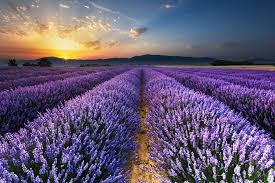 (photos courtesy of creativecommons.org)