If you are looking to celebrate a winter holiday that doesn't involve buying gifts, cooking a large meal, or family drama, "Pretend to Be a Time Traveler Day" might be just the thing for you. Celebrated on December 8th, the idea is to pretend you are a traveler from a different time, either past or future, for the day. The hitch, of course, is that like our favorite literary and film time travelers, you can't actually tell anyone you are a time traveler. Keeping your secret is the only rule; the rest of your celebration is up to you! If the life of a time traveler seems too risky, perhaps you'd prefer reading one of the many time travel adventures found in Center for the Reader instead. However, if you're game and in need of some inspiration for developing your time travel persona, take a page out of the book of some of our favorite time travelers:
---
Somewhere in Time by Richard Matheson
Take a trip to a snazzy hotel, like Hotel del Coronado in San Diego, and spend a day walking through the halls forlornly. Make sure you start with finding a photograph of an old Hollywood starlet to fall in love with. We suggest the lovely Maude Adams, Richard Matheson's inspiration for the character of Elise McKenna! 
Outlander  by Diana Gabaldon
Act like you hear buzzing noises coming from large rocks, put your palms against said rocks, and tell people you're looking for "Jamie."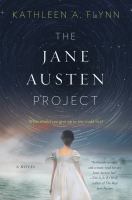 The Jane Austen Project by Kathleen Flynn
Wander around your local library or a nearby bookstore and refer to Jane Austen novels as if they were written by a close friend you miss dearly. 
Planet of the Apes by Pierre Boulle
Walk around your local zoo casually until you get to the gorilla, chimpanzee, and orangutan enclosure, then act terrified and enact a stealthy escape to your hidden space ship. 
Time and Again by Jack Finney
Put on a bustle, style your hair in "Jospehine curls," and peruse our 1878 copy of Sensible Etiquette of the Best Society, Customs, Manners, Morals, and Home Culture by Harriette Ward in preparation. Walk around the city and act shocked at the clothes, food, and cars you see. 
Replay by Ken Grimwood
Behave like a much younger person trapped in a much older body. Bonus points if you're able to accurately predict an event before it happens. 
Time After Time by Lisa Grunwald
Put on your best flapper dress and brush up on the Roaring Twenties. Hang out around the clock in your local train station looking confused. If you need a refresher on the history or fashion try Anything Goes and Roaring Twenties Fashion!