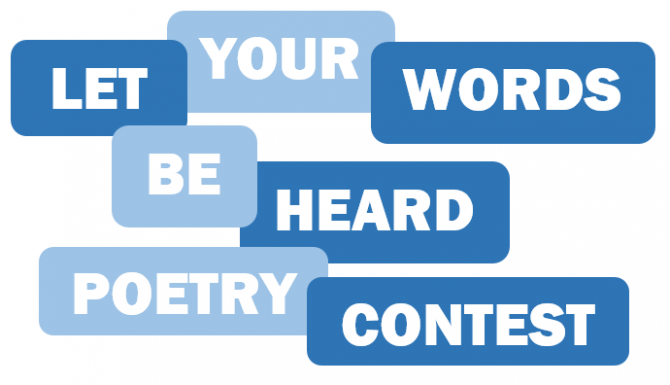 For National Poetry Month, the Schlafly region asked Library patrons to submit original poetry. We were overwhelmed by both the number and quality of the submissions. We've chosen three winners and will count them down over the course of the month.
Our third place winner is Arthurine Harris, a self-described "butterfly in the wind, riding the currents of change and flapping her wings against systemic racism, oppression and injustice everywhere." Her entry, "Gravity (Or Oppression by a Different Name)" is a powerful piece that juxtaposes keen social commentary with inexorable, primal natural forces.
Gravity (Or Oppression by a Different Name)

His presence was felt the moment I fell to this Earth.

You see, I've always known that gravity existed, I could always feel the weight of the world
keeping me bound (TO this Earth),
the same peculiar force that kept my ancestors bound (ON this Earth),
and sadly still, ensures that my peers, at tender ages, become bound (WITHIN this Earth) and eventually compressed
between a rock--and a hard place.

Then again, head/stones have always been hard.

(But the news say that Black folks are the ones who are always LAID, I mean, LATE, anyway, right?)

The reality is that I am constantly under pressure from the core, of my very being, always dealing with the HEAT generated as a by-product of the incessant friction
which has been indelible to my survival in this life. (Of course, most sparks lead to fire and fires destroy but nobody ever grasps the connection...)

Gravity. Ensures that rising is always laborious, and still I...fall, no rise, no fall, I mean, DON'T fall prey to the laws of physics, I mean, the way of the world.

This is the same centripetal force which has kept me locked down and bound to my surroundings; yet another body moving in a circular path—in an attempt to return to center--yet held back by an invisible force. (Who made systemic racism a science??)

But at the end of it all, I've learned to never fear de-(s)cent, since two falling bodies will hit the ground at the same rate, regardless of their mass, weight,

which means that I carry on my shoulders the same gravity, pressure that is responsible for converting rock, common women-erals into diamond, struggle into GREATNESS.

If what science says is true, then gravity isn't really a force at all...so then where does that leave oppression??
We want to thank Arthurine Harris for sharing her vision with us. We'll be posting the second and first place winners over the course of the month. Thanks to everyone who participated!