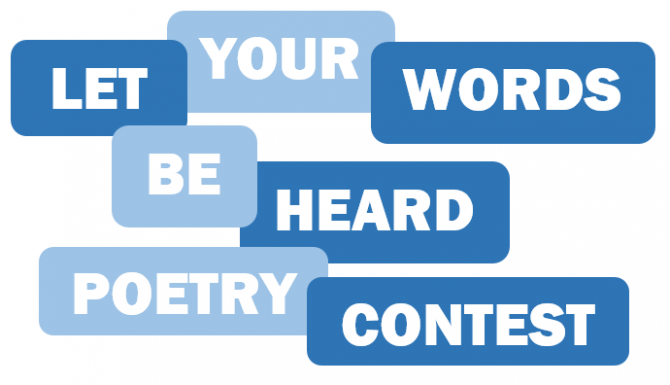 For National Poetry Month, the Schlafly region asked Library patrons to submit original poetry. We were overwhelmed by both the number and quality of the submissions. We've chosen three winners and will count them down over the course of the month.
Our second place winner is Samira Hicks. She is a resident of the Central West End and emigrated from Syria to the United States in 1988. Her life has been pockmarked with lost loved ones, which made her appreciate the fleeting nature of life and beauty. Her poem, a letter to a panhandler, describes a situation that is unfortunately common, but within that situation she finds a moment of self-reflection as she recognizes aspects of herself in the beggar. Both parties, bonded by life, are supplicants and seek change in all its forms.
You are my own 

To a panhandler

I see you by the highway sign
Shivering in the rain
Like a flower, unattended to
Supported by your cane
I see you by the sidewalk
Roaming here and yonder
Your hand is shyly reaching out
Withered with pain and hunger

You're not my son or daughter
You're not of my bloodline
But when I glance in the mirror
I see us intertwined

It seems we both are begging, if not for bread, for wine
For a friendly chat, a loving nod, for someone to call "mine"

I want to bow and wash your feet
When there's no bread to spare
I want to sob and hug your neck
and  pray the repentant prayer
for you're my long-lost injured lamb
who judges with no sound
you are my amputated limb
which aches all year round

where do I hide my eyes from yours
your revealing sun of face:
the curled- in –the- corner teary face
We want to thank Samira Hicks for sharing her vision with us. Next Saturday we'll post the winning entry. Thanks to everyone who participated!