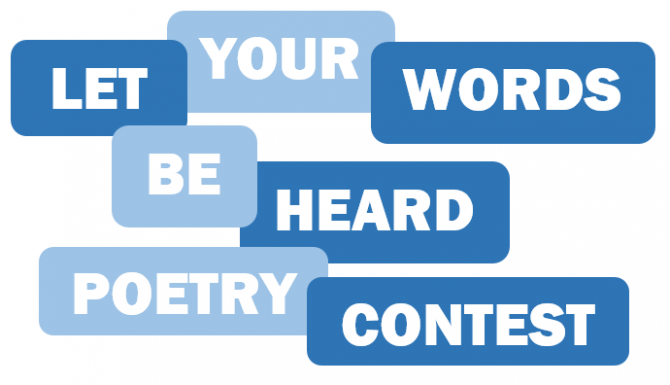 For National Poetry Month, the Schlafly region asked Library patrons to submit original poetry. We were overwhelmed by both the number and quality of the submissions. We've chosen three winners and have counted them down over the course of the month.
Our first place winner is Tim Boehme, a professor of English at Jefferson College in Hillsboro, Missouri. His entry, "The Old Borders," paints an imagist tableau of a man chain-smoking outside of a bookstore. It also tells the story of a man whose borders are not limited to defunct chain stores. He is a man separated from others, and it's with sharp concision and deft phrasing that we come to know Mr. Cogito, a man who sips and smokes and watches and thinks.
The Old Borders

Mr. Cogito smokes, sips coffee,
stands outside the Borders,
watches people watching him
smoking, those booksmart
folks with their hair & gadgets.

Mr. Cogito has no gadgets & so
he thinks about sitting down &
settling in, glass behind & concrete
below & sky & air & smoke
& people flattening him, rolling him,
cutting him carefully into
a less than civilized civilian.

Mr. Cogito smokes all his cigarettes,
every one left in the pack
& every one in a new pack,
finishes his coffee,
goes back inside the Borders,
reads for free.
A sincere thank you to everyone who submitted their poems to us. It's a nice reminder of how many strong, creative voices are in our community.