Your body cannot heal without play. Your mind cannot heal without laughter. Your soul cannot heal without joy.
Catherine Ripperger Fenwick
Someone wisely noted that laughter is the best medicine, for it draws people together in ways that trigger healthy physical and emotional changes in the body. Laughter strengthens your immune system, boosts mood, diminishes pain, and protects you from the damaging effects of stress. Humor lightens your burdens, inspires hope, connects you to others, keeps you grounded, focused, and alert, and helps you release anger and forgive sooner.
As children, we used to laugh hundreds of times a day, but as adults, life tends to be more serious and laughter more infrequent. By seeking out more opportunities for humor and laughter, you can improve your emotional health, strengthen your relationships, find greater happiness - and even add years to your life. Here are some ways to incorporate levity and laughter into the fabric of your life:
Why should play be restricted to childhood? Moods naturally improve when goofing around with children, so embrace your bygone youth and get rowdy with kids. Well Played and  Playful Parenting are indispensable guides for families to incorporate quality fun, playtime, and laughter into daily living.
Who can resist the furry family members for their comical antics and undying devotion? Playing with pets benefits both you and the beasties. While Play With Your Dog and The Little Book of Goat Yoga are examples of how animals enhance the lives of people through mutual companionship, we all know that the next best thing to snorting through hours of online animal videos is playing with our own pets.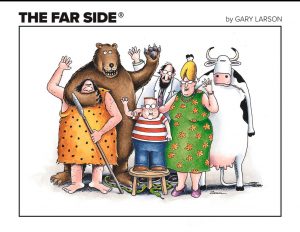 Don't you love reading something that cracks you up in unexpected ways? It's OK to laugh alone at the absurdity while reading books and comics. Some hilarious recommendations include this entire list of irreverent insights about motherhood, Lamb, and The Complete Far Side.
Watch a funny movie, TV show, or online video. Options are almost limitless, but consider starting with this impressive lineup of Great Women in Comedy, or revisiting Jerry Stiller at his finest.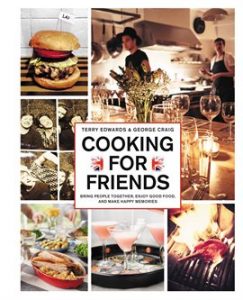 Ease out of stringent stay-at-home constraints and invite a few friends over to get reacquainted while whipping up some culinary delights and playing games or perfecting your karaoke (awesome songs here!)
Eventually, those attractions and opportunities we have missed during social isolation will become entertainment options again. Make time for fun activities that boost amusement and comradery. Get festive by mingling with crowds at renowned St. Louis attractions, theme parks, or bowling alleys, or find your bliss in less populated events like picnics, geocaching, or other outdoor activities. 
Share your silly side through stories and jokes. Even groan out loud jokes merit a smile, such as this collection of limericks available at SLPL. As laughter, humor, and play become integrated into your life, your creativity will flourish and new opportunities for laughing with friends, coworkers, acquaintances, and loved ones will occur to you daily. Laughter takes you to a higher place where you can view the world from a more relaxed, positive, and joyful perspective.