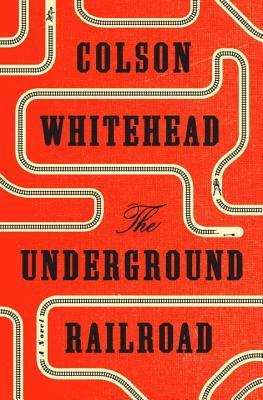 You may have heard that Oprah Winfrey has selected The Underground Railroad by Colson Whitehead as her latest book club pick. Even before Oprah put this book on her list, there was a lot of attention starting to build around this book. The New York Times said this: "Whitehead's imagination, unconstrained by stubborn facts, takes the novel to new places in the narrative of slavery, or rather to places where it actually has something new to say. If the role of the novel, as Milan Kundera argues in a beautiful essay, is to say what only the novel can say, The Underground Railroad achieves the task by small shifts in perspective: It moves a couple of feet to one side, and suddenly there are strange skyscrapers on the ground of the American South and a railroad running under it, and the novel is taking us somewhere we have never been before."

Vogue magazine did a fantastic interview with Whitehead, and includes this about the book: "The result, blazingly ingenious and heart-crackingly propulsive (the novel deserves every prize it will inevitably win), plays with time and geography to tell a story of race in America, a kind of picaresque in horror that touches on everything from the early days of the KKK to the Tuskegee "bad blood" experiments—but also more subtle modes of dehumanization, such as blackface shows and museum installations cozily depicting the Middle Passage."
I'm including the summary here, courtesy of Goodreads, just so you can see exactly what it's about. If you are already on the holds list for this book, and want something to read while you're waiting, come see us in Center for the Reader --- we always have plenty of suggestions for good reads!
Summary: Cora is a slave on a cotton plantation in Georgia. Life is hellish for all slaves, but Cora is an outcast even among her fellow Africans, and she is coming into womanhood; even greater pain awaits. Caesar, a recent arrival from Virginia, tells her of the Underground Railroad and they plot their escape. Like Gulliver, Cora encounters different worlds on each leg of her journey.

Whitehead brilliantly recreates the unique terrors of black life in pre-Civil War America. The Underground Railroad is at once a kinetic adventure tale of one woman's ferocious will to escape the horrors of bondage and a shattering, powerful meditation on the history we all share.