Each year there is a ton of new music released, including nowadays everything from mixtapes to streaming exclusives. So to give you a few options we thought we would highlight some releases that you might have missed, and are worth your time. Most of these albums might not convey their depth on a cursory listen, so if you want something more immediately appealing come to the Studio, and we will be glad to help you find your next favorite album.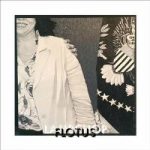 Lambchop, opens a new window - "FLOTUS, opens a new window" Kurt Wagner has been creating music under the Lambchop moniker for two decades now, and still continues to be severely underrated in his own country. Kurt's operation is based in Nashville and has always had a revolving door of musicians and collaborators to provide a remarkable freshness with each successive album. However, I don't think any amount of preparation can prepare casual fans of Lambchop for Kurt's latest opus.This time around finds Kurt experimenting with synthesizers, drum machines, and auto-tune, opens a new window. Taking his trademark soulful whisper and processing it with auto-tune, followed by combining synthesizers and drum machine with piano, Kurt creates the closest thing to a pop or dance record in the Lambchop discography. In the past Lambchop's country-soul hybrid has been supplemented with horns and strings, but never anything like this. This doesn't however diminish the music or Kurt's poetic ruminations. In fact, he only deepens a discography that rivals many of America's most unique and distinguished groups or artists.
Mitski, opens a new window - "Puberty 2, opens a new window"  Mitski is a graduate of the music conservatory program at SUNY Purchase and this is her second album since completing her studies. This cathartic singer-songwriter deftly combines indie-rock, punk, and more into an assured confessional album about modern young adulthood. Topics range from paying the rent and relationships to more specific conflicts like being a cultural outsider in a relationship with an "all-american boy." The album contains transcendent moments like the stellar single "Your Best American Girl" to more meditative moments with synthesizers and keyboards on "Thursday."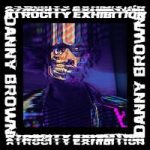 Danny Brown, opens a new window - "Atrocity Exhibition, opens a new window" It's hard to argue with the idea that Kendrick Lamar, opens a new window is the formative rapper of our times, but if there is a dark horse candidate Danny Brown would be at the top of the list. Brown is a dark and awe-inspiring artist who influences range from Joy Division, opens a new window to Outkast, opens a new window and somehow he continues to top himself with each release. For his latest release he reportedly spent over $70,000 alone on samples, opens a new window. Once again Brown turns inward as he addresses his demons of drugs and depression, but also manages to tackle current issues such as inner city violence and police brutality. However, there are moments of levity such as the song "Dance in the Water" near the end of the album. Still what manages to distinguish Brown is his incredible ability to twist his voice to fit some of the most raw and unconventional tracks in modern hip-hop. This sprawling album plunges the listener into the drug-addled and paranoid disposition of a man facing significant amounts of uncertainty in his life. If you allow yourself to spend some time with this album you will hear one of the most distinct hip hop masterpieces to come along in years.
American Football, opens a new window - "LP2, opens a new window" Late 1990's Midwestern emo is making something of a comeback these days, and while some of it is just people waxing nostalgic, there are some great bands finally receiving greater recognition. One of these groups is American Football who only released one album back in 1999, and finally this year they released their second album. Combining the mellifluous guitars of old, and mid-life reflections on relationships and death, this wistful album illustrates that one of emo's greatest practitioners can still resonate 17 years later.
- "Emily's D+Revolution, opens a new window" This concept album about Spalding's alter ego Emily was produced by famed producer Tony Visconti, opens a new window, and showcases her dexterous talents on a knotty mixture of jazz, funk, and rock. A few years ago Esperanza retreated to Portland, Oregon to get away from the music industry before creating her fifth album, which finds her standing firm behind the idea of personal freedom. Fans of Janelle Monae, opens a new window will be delighted by this confident and challenging listen.