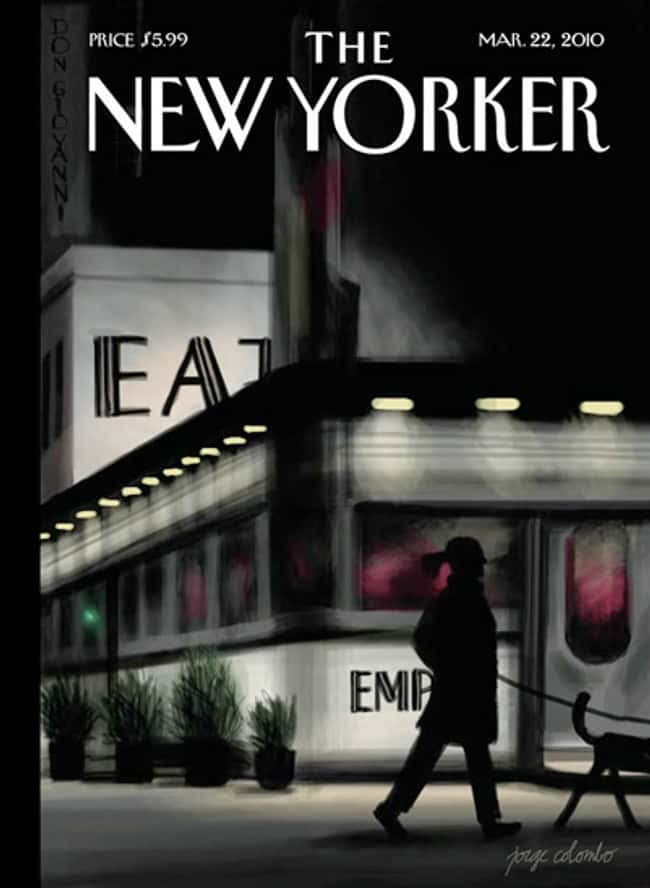 A recent episode of Feast TV featured local artist Joshua Rowan, who designs the eye-catching labels for 4 Hands Brewing.  Perhaps you have seen these labels, as well as labels for other breweries, and wondered about the artists who created them.  Rowan's fascinating explanation of how he works with 4 Hands Brewing to create these designs led us to think about some of the graphic art that we all see around us. Great graphic design combines text with images in a skilled way to make us notice things like advertisements and logos, some of it artistic enough to frame and put on a wall.
For example, have you ever looked at a beautiful old cover from Vogue magazine, or found your eye drawn to a colorful New Yorker magazine? Do you notice a logo and immediately know which brand it stands for? These are all examples of skilled graphic design. And don't forget about classic record album designs!  Part of what makes people pick up an album like Sticky Fingers by the Rolling Stones, American Idiot by Green Day or Horses by Patti Smith is that the cover art is eye-catching and appealing.  And who can forget that cover for Herb Alpert's Whipped Cream and Other Delights?    

In the Fine Arts collection at Central Library, you'll find many books on graphic art and design, including The Art of the LP, Atlas of Graphic Designers, Blue Note 2, The Art of Vogue Covers from 1909-1940 and even a book about luggage labels!  Come in and browse our collection or ask our staff to show you these books and many more!