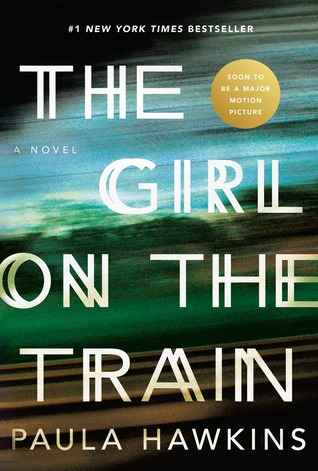 The Girl on the Train by Paula Hawkins has consistently been a popular book, whether for individual readers or for book groups. Many of us who enjoyed the book have been waiting (and waiting and waiting) for the movie adaptation to come out, and it's now right around the corner! The movie, starring Emily Blunt, is due out on October 8th.
The New York Times has a great interview with Emily Blunt. One of the questions they asked her was: Were you a fan of the book before you took on the role?
I was determined not to read the book initially because I saw everyone else and their auntie reading it. Then the producer called me and said, "We're really interested in you for it, and do you want to have a read and see what you think?" I could quickly see why it became the phenomenon that it did. These domestic thrillers are quite tantalizing for readers. You can see yourself in these people. And that idea of danger being close to home is exciting.
I think that what Blunt says about domestic thrillers is very on point; readers can see themselves in the characters, or in the story, and that can make a book very appealing. Even if you don't see yourself in the characters, perhaps they make you think of someone that you know. If you're one of the readers who enjoyed The Girl on the Train, and want something to read while you're waiting for the movie, may I suggest:
The Good Girl by Mary Kubica
The Pocket Wife by Susan Crawford
Before I Go to Sleep by S.J. Watson
The Silent Wife by A.S.A. Harrison