La La Land ran away with the Golden Globes, and we've compiled a list of Hollywood-set fiction to go with! You can view the whole kit and caboodle (digitally) here, on display outside of Center for the Reader (see the photo below), or peruse just a few of the headliners right now:
The Gilded Life of Matilda Duplaine

A modern-day, Best Coast Gatsby.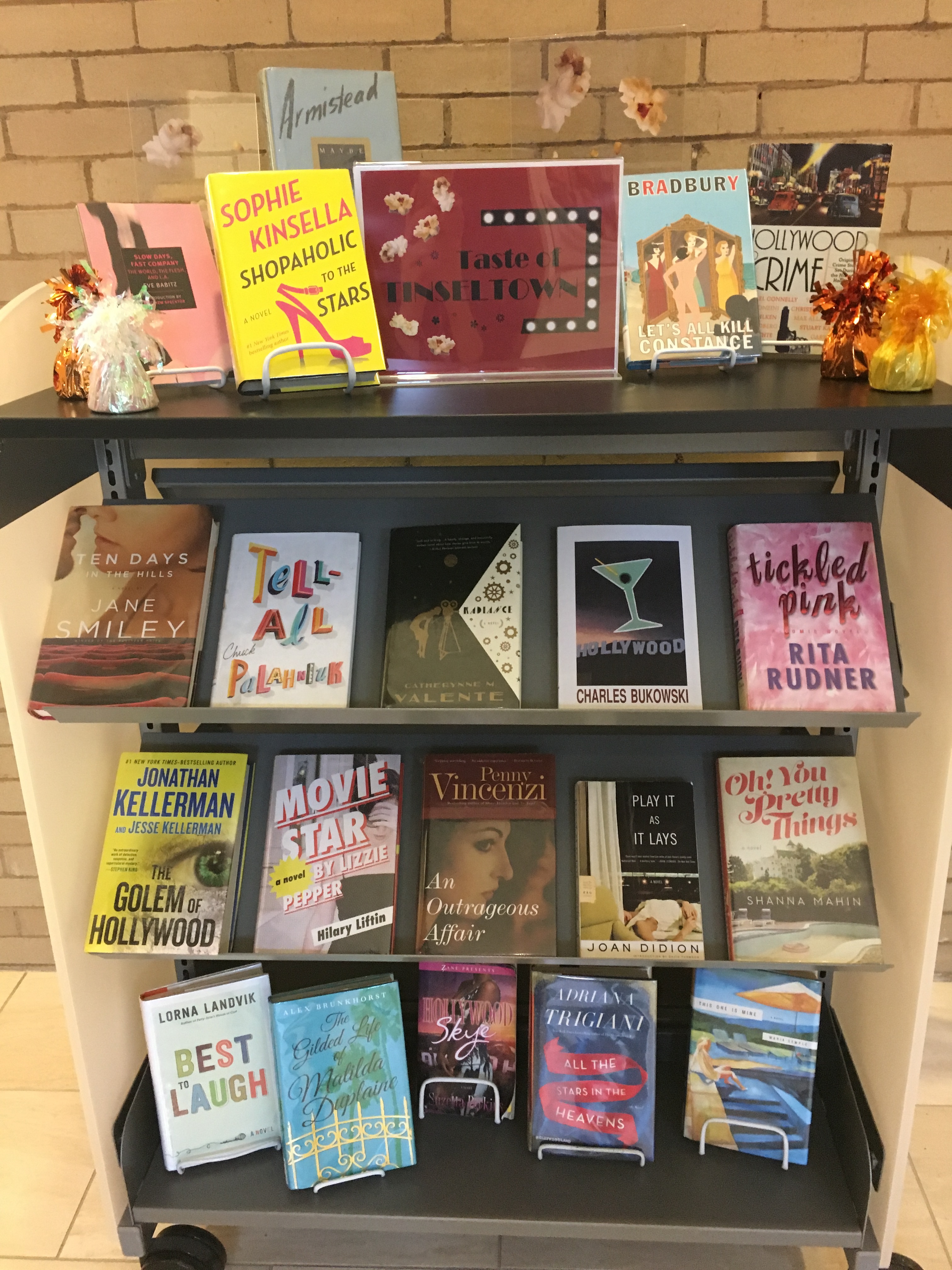 Blistering, bleak, and... a little nihilistic?
F. Scott Fitzgerald in his The Last Tycoon Days, plus appearances from the likes of Dorothy Parker, Ernest Hemingway, and Humphrey Bogart.
1960s L.A. in all its horrible, haunting glory.
Brace yourself for Rodeo Drive and red carpet!
Heavily tabloided anti-heroine Dorothy White is front and center in this novel from Tatum O'Neal's son.
Sex, politics, and the Oscars.
We've also gathered together Electric Literature's 25 Best Short Story Collections of 2016 for those in the market for some bite-sized reading. My personal recommendations? #1, #6, and #13. And, as always, feel free to stop by Center for the Reader or any of SLPL's branches for *personalized* suggestions anytime!